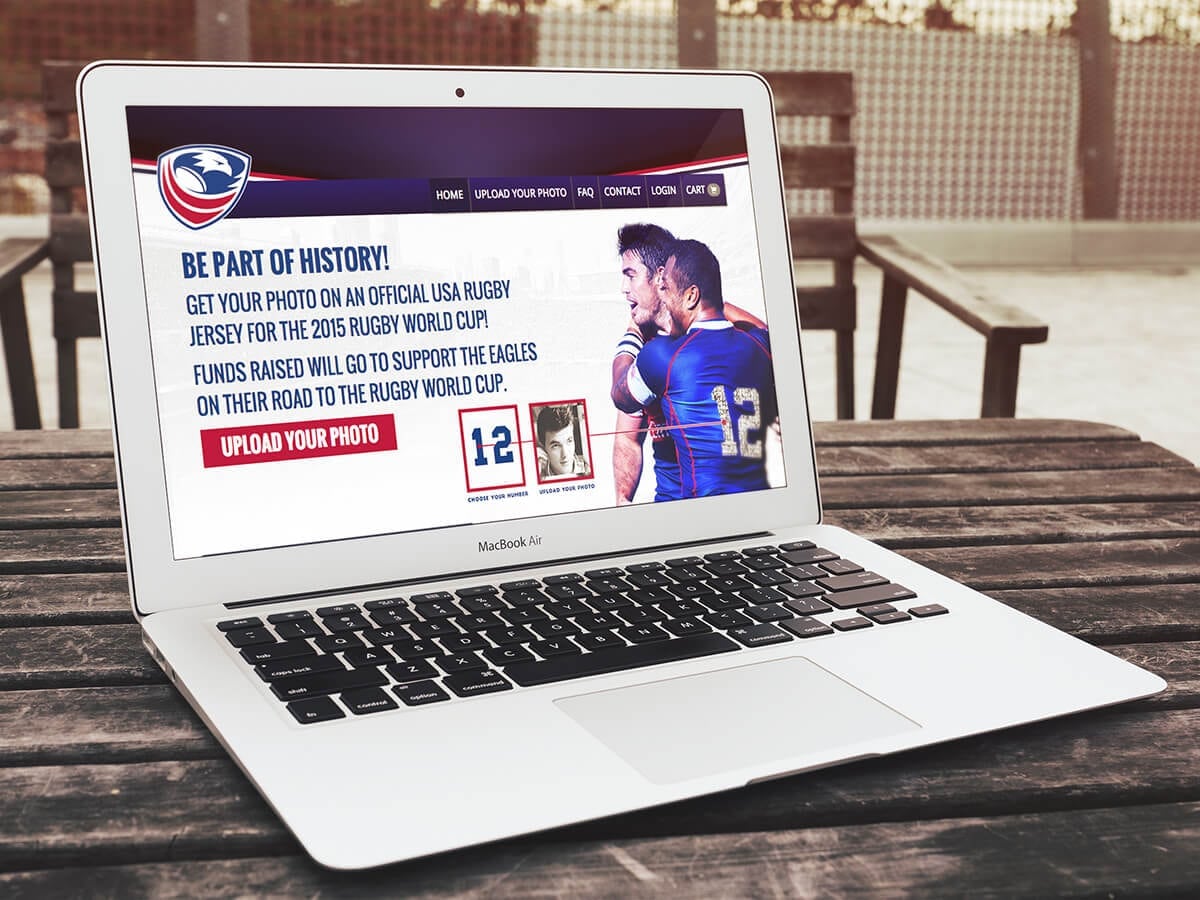 Project Description
A special event BMyTeam microsite for USA rugby.
Link to the website is no longer available due to nature of the website
The USA Rugby Men's Eagles will be taking thousands of supporters with them onto the pitch this fall at the 2015 Rugby World Cup in England. Fans now have the opportunity to support the Eagles with the purchase of a spot on a player's number to place his/her photo for the entirety of the Rugby World Cup. Each player's jersey number will be a mosaic of supporters' uploaded photos.